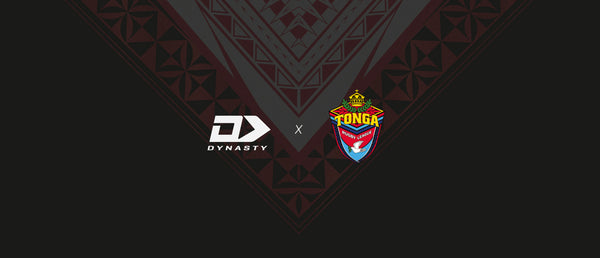 The Tongan Dynasty Continues
Dynasty Sport are pleased to extend their partnership with one of the most proudly supported and popular rugby league nations on the planet, Tonga.  
Scott Clark, Team Manager at Tonga Rugby League, appreciates what Dynasty Sport do for Tonga Rugby League "The quality of their apparel is second-to-none and they are always willing to go the extra mile to ensure we've got what we need to represent Tonga to the best of our ability." 
Dynasty Sport Director Tyler Rakich says the partnership with Tonga Rugby League has been an extremely successful one for both parties since it began in 2019. 
"We have thoroughly enjoyed our partnership with Tonga Rugby League and look forward to seeing the team wear Dynasty Sport as they prepare to face England in their three-game series." 
"We've worked closely with the team at Tonga Rugby League and have real confidence in the ranges we have produced for the team's players, staff and supporters."  Rakich said. 
Dynasty Sport have established a strong reputation based on the ability to provide elite athletes and sporting organisations with garments created using the latest fabrics and technology.  
The new 2023 Tonga Rugby League range will be available to purchase from www.dynastysport.co.nz in mid-October.  
For more information on Dynasty Sport visit www.dynastysport.co.nz