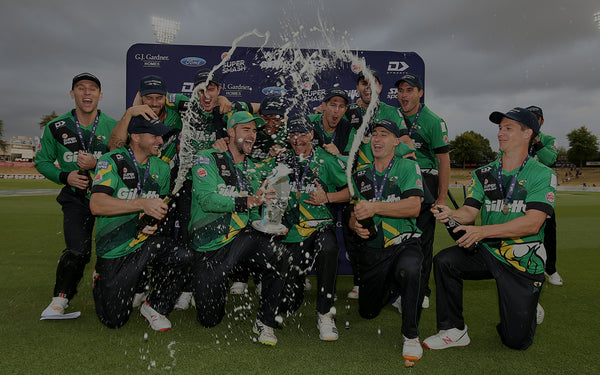 Stags Out To Defend Super Smash Title
The Dream11, 2019-20 Super-Smash season officially gets underway on December 13 with Dynasty Sport set to provide all teams with a stunning range of high quality garments, designed especially to withstand the demands of what promises to be a thrilling season of T-20 cricket.
The Dream11 Super Smash season will deliver continuous action from Friday the 13th of December, right through to the tournaments decider to be held on Sunday the 19th of January 2020.
While five teams will contest the men's tournament, this year's women's competition will feature six teams with that decider to be played on Saturday the 18th of January.


Current Super Smash Champions - The Central Stags Photo: © Bruce Lim / www.photosport.nz
Dynasty Sport Director Tyler Rakich saying the Dynasty Sport Brand were excited to be a part of the rapidly evolving Super Smash competition.
"We have certainly been very excited about the start of this year's Dream11 Super Smash tournament for some time and look forward to working with all teams and Cricket New Zealand to ensure the country's leading and emerging stars are provided with kit which enables them to perform at their best during all sixty four Super Smash games." Rakich said
This year games will be telecast across New Zealand and throughout India. With the Dream11 Super Smash tournament providing terrific opportunity to showcase the Dynasty Sport brand while demonstrating the quality of apparel at an elite level to an international audience.
"With matches across both the men's and women's tournaments played right throughout the week, New Zealand's most attacking cricketers will be required to compete at the highest level with real consistency and likewise, our challenge has been to design a range of clothing which allows for maximum movement, comfort and durability." Rakich added
The new range of official Dream11 Super Smash merchandise will soon be available right here on www.dynastysport.co.nz