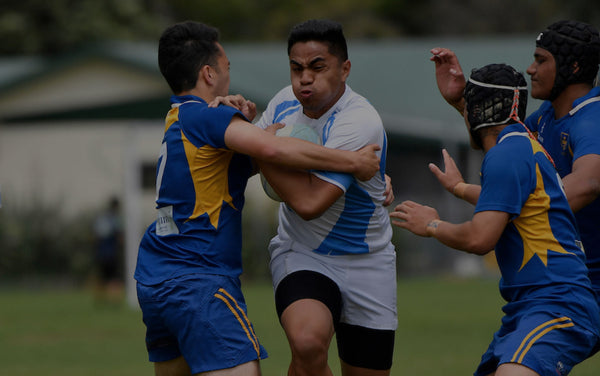 College Sport Wellington joins Dynasty
Dynasty Sport is excited to announce a new multi-year partnership with College Sport Wellington.  Dynasty joins College Sport as its official apparel partner and naming rights sponsor of its Basketball competitions in 2019, now known as the Dynasty Sport College Basketball Leagues.
Dynasty Sport's,Wellington based Relationship Manager Paul Latham says the new partnership with College Sport Wellington comes at an exciting time for Dynasty Sport with the Australasian brand entering an exciting period of strategic expansion and growth.
"The entire team at Dynasty Sport are extremely proud to be entering into this exciting new partnership with College Sport Wellington" Latham said.
 "It comes as the business prepares to announce a number of exciting new and extended partnerships here in New Zealand and across the Tasman in Australia, and as trust in our brand, quality and superior levels of customer service continues to build".

College Sport Executive Director Bryan Dickinson felt Dynasty Sport are a great fit for secondary school sport:
"Given their knowledge and appreciation of the secondary school sport scene, Dynasty can really help our schools to look their best and get great value for those limited budgets."
Latham agreed:           
"Dynasty Sport is excited to bring our continued Focus on quality, technology and athlete performance to secondary school athletes of all abilities and look forward to seeing them achieving their best at a Regional, National and in some cases on an International level and that will be very satisfying".
Dynasty Sport has an excellent reputation for quality garments, something that is very important given the heavy demands placed on school sports uniforms.
"Our garments are produced in the most technologically advanced production facility in China, our ranges are tested in the harshest climates and conditions, by some of the world's leading athletes; allowing them to compete at the highest level with the full confidence in the garments they are wearing" Latham said.
"As the Wellington based Relationship Manager, I'm particularly pleased with the continued growth of our business along with the focus on increasing our range of quality products, as we look to further expand our stable of educational and sporting partners across the Greater Wellington region, we're keen to support the team at College Sport Wellington to deliver the best competitions for the Athletes, Coaches and the many volunteers that make sport possible"
College Sport Wellington is looking forward to working together and bringing Dynasty's International and Elite knowledge in the sportswear industry to schools throughout the region, as we look to raise the bar and participation across the region and provide support to the competitions to make them the best they can be.
For team wear enquires and further information about the partnership, contact
Paul Latham
-
027 278 7087